Contact Us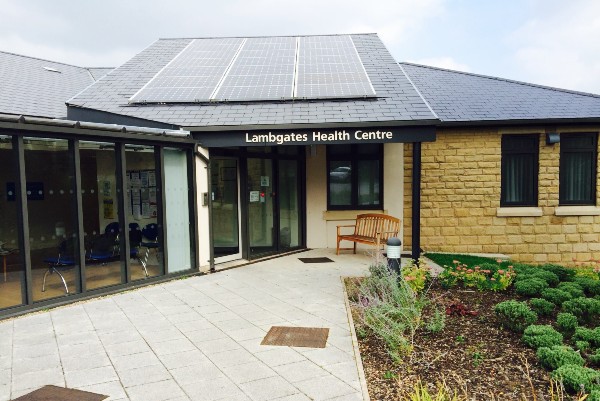 Lambgates Health Centre

Wesley St, 
Hadfield, 
Glossop 
SK13 1DJ

Tel: 01457 869 090
Contact Consent
Patients may be contacted via Email for the purposes of health promotion and for Practice newsletters.  Patients can give consent for text messaging and Email via this secure online form 
Telephone Service
Please Call: 01457 869 090
Press Option 1 to be sent the online triage link to the mobile you are calling from
Press Option 2 then 1 Appointments 
Press Option 2 then 2 for Prescription Queries - Please leave a voicemail and the Prescription Clerk will return your call before 3pm that day.
Press Option 2 then 3 for the Secretaries for Referral Queries 
Press Option 2 then 4 for Test Results 
Press Option 2 then 5 for the Cancellation Line - here you can leave a brief message to cancel your upcoming appointment. Please note this is not to re-arrange; it is purely to cancel.
We hope this will make telephoning the practice a lot easier and you can save time by being put through to the correct department at first.
We would welcome any feedback on this service.
Important Notice
All calls may be monitored, recorded, stored and used in any telephone, email or other communication with you, in order to check any instructions given to us for training purposes, crime prevention and to improve the quality of our services.
Other Useful Contact Numbers 
Chemist
Well Pharmacy, Hollingworth: 01457 763243
Boots Pharmacy, Glossop: 01457 852011
Boots Pharmacy Hadfield: 01457 853635
Well Pharmacy, Glossop: 01457 864127
Cohens Chemist, Glossop: 01457 852044
Mews Pharmacy, Gamesley: 01457 861366
Moorland Pharmacy, Simmondley: 01457 866300
Tesco Pharmacy, Glossop: 0345 677 9299
Hospitals
Tameside Hospital: 0161 922 6000 (Switchboard) / 0161 922 6991 (Appointments)
Stepping Hill Hospital: 0161 483 1010 (Switchboard) / 0161 419 4010 (Appointments)
Manchester Royal Eye Hospital: 0161 276 1234
Manchester Royal Infirmary: 0161 276 1234
Saint Mary's Hospital: 0161 276 1234
Manchester Royal Childrens Hospital: 0161 794 4696
North Manchester Hospital: 0161 795 4567
Withington Hospital: 0161 445 8111
Wythenshawe Hospital: 0161 998 7070
Salford Royal Hospital: 0161 789 7373
Christies Hospital: 0161 446 3000
Nightingale Hospital: 0161 291 4444
Other Helpful Numbers
Age Concern: 01457 869925
The Bureau: 01457 865722
Citizens Advice Bureau: 0845 1202979
Glossop Police Station: 084512 33333
Healthy Minds: 0161 716 4242 
Healthy Young Minds: 0161 716 3600 
Mediscan: 0161 337 8086
DAAS: 01246 206 514
Addaction: 01246 208 946
Social Services Glossop: 01629 533 190
Registration of Birth, Death and Marriage: 01457 852 425